Corporate events in Kino Citadele
Kino Citadele offers the use of its cost-effective premises for organisation of corporate events by providing full service and modern technical equipment, granting the highest class of hospitality and cosy comfort.
Movie halls with the capacity from 96 up to 600 seats are suitable for organising a wide range of events. Meetings, training seminars, conferences, product presentations and other events according to the needs of your company will become a special occasion for all participants. High definition large screen for presentations, professional audio and video possibilities, cosy atmosphere, coffee breaks with snacks, an option to add watching a movie to a business event will provide all the participants with the possibility to both work productively and relax, and will provide the organisers themselves great satisfaction for what they have accomplished. The movie will not only be an element of entertainment, but also a good way and excellent tool to address the audience, deliver the message of the company to it and tell about the purposes of your business. Make your staff or customers a gift of the VIP opportunity to watch the action movie of the year even before its premiere in Latvia and it will be a unique alternative to traditional corporate hospitality.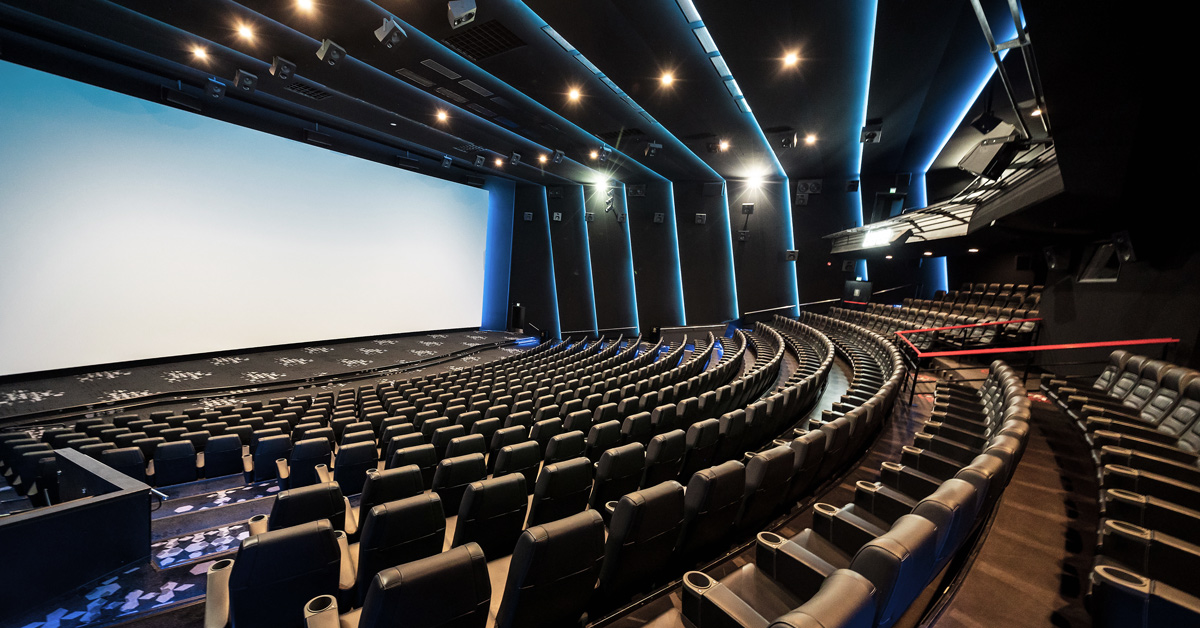 Movies and a private movie show are an excellent reason to come together and celebrate. It may be a party organised for the staff of the company, party for the children of employees or a Christmas even with the families, engagement, bachelor parties, birthday parties or any other entertainment event. Let us know your idea and we will take care to ensure that a mood of Hollywood glamour is provided for your evening. Prior to getting seated for the film of the night begin the event with popcorn and Coca-Cola or canapés and a glass of champagne so that, afterwards, everybody would have something to remember for a long time.
The building where movies live offers also the bars Casa Blanca and Vertigo for your leisure and business activities with the possibilities to enjoy not only aromatic coffee, tea, juice, various non-alcoholic and alcoholic drinks and cocktails, but also to enjoy a fine panorama of Riga. The bar Vertigo with its summer terrace is suitable for a private event for up to 100 persons, Casa Blanca – for 50 persons.
• Renting the premises for organising a wide range of events with or without watching a movie
• Watching movies from the current repertoire, from movie archives or even prior to the premiere of the movie in cinemas
• Private movie shows
• Catering – coffee breaks with snacks; full-service catering; popcorn and drinks; other solutions
• Other additional options – welcome drink; red carpet atmosphere