KINO CITADELE
13. Janvāra street 8, Riga
The film theatre is open on week days from 11:00 AM and on holidays from 10:00 AM. The film theater is closing 15 minutes after the beginning of the last show.
Information about the film theatre can be received from the number 1189.
Current ticket prices are available to purchase tickets at box office and online.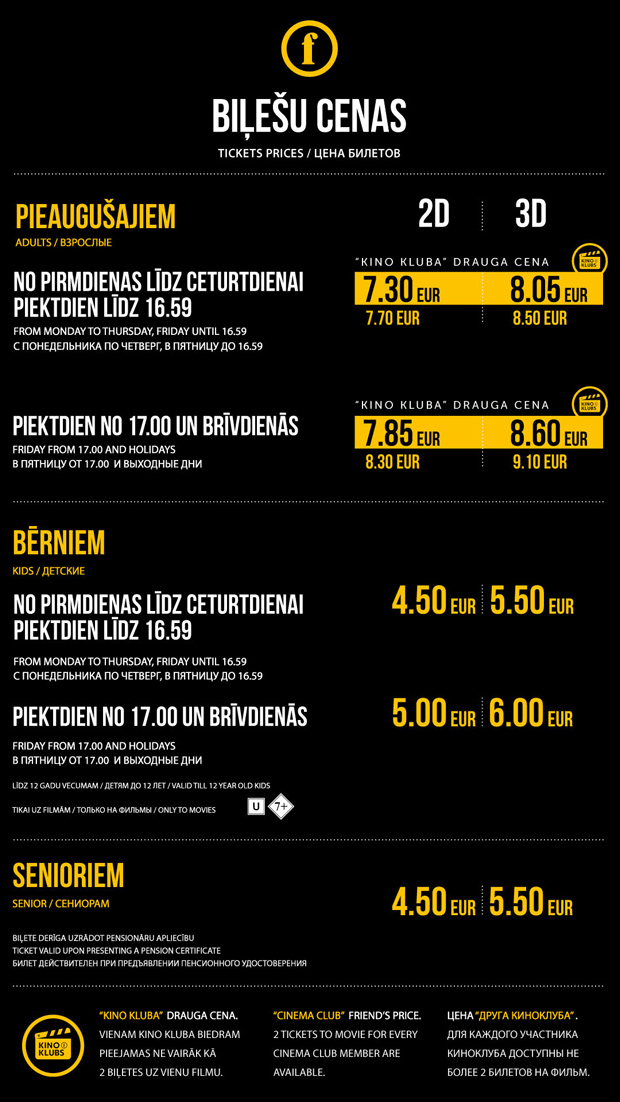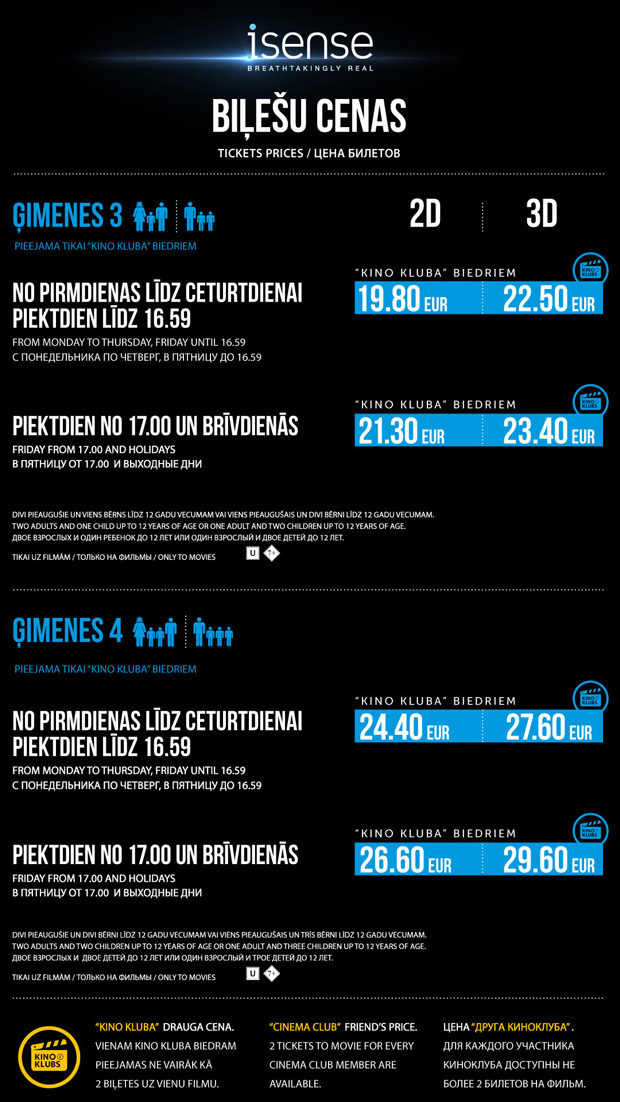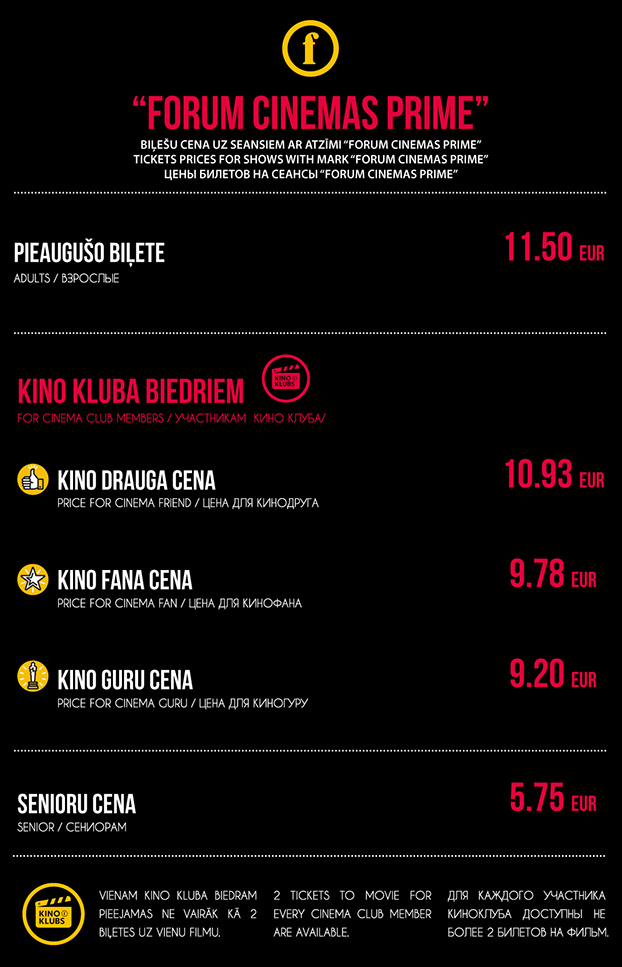 Family combo are available for movies rated "U" and "7+".
Discounts do not sum and do not apply to children, senior and family tickets and to special events and discount days.
Customers may be asked to present personal identification document.
All ticket prices are in EUR, including VAT (21%).
Detailed show prices can be found from schedule by clicking on show time.
Forum Cinemas reserves the right to amend prices without prior notice. Published ticket prices are valid from 18.12.2018.